by Lanie Hymowitz '22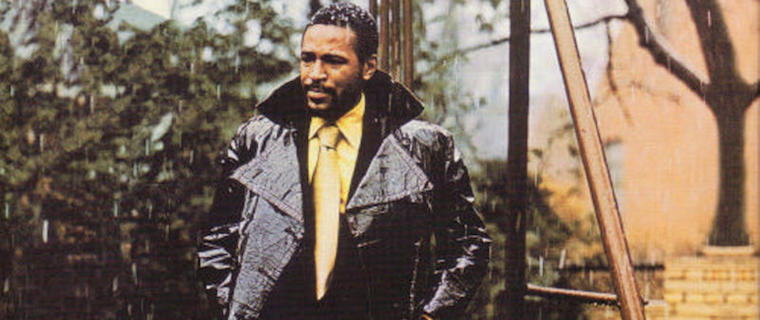 The ranking of music is no easy feat. After all, how would one go about ranking the best paintings of all time? Just like any art form, music is entirely subjective and any rankings are subject to disagreement and criticism.
Such was the case in 2003, when the music-focused magazine Rolling Stone published its first list of "The 500 Greatest Albums of All Time". Many top slots were filled by rock albums—an art form stemming from the black community—by white male musicians. The 2020 edition of the list sought to be more inclusive in its selection, and thus a new album was named the "greatest of all time": What's Going On? by Marvin Gaye.
The album, a relic of the Motown 70s, will be approaching its 50th anniversary in 2021. The question that must be asked is: Why is this work so important so as to warrant the "Greatest Of All Time" title 50 years after its making?
Most importantly, making What's Going On? was a move of immense bravery. Gaye's manager, legendary record executive Berry Gordy, had urged Gaye not to bring politics into the mainstream soul scene. Gaye had been known as a writer for such upbeat hits like "Ain't No Mountain High Enough" and "I Heard It Through the Grapevine", so a "protest album" would have been a complete departure from Gaye's earlier works and could destroy his mass appeal.
In the 60s and 70s, while criticism of the status quo was prevalent, doing so as a black artist was incredibly risky and bound to paint a target on Gaye's back. And yet, What's Going On is an incredibly thorough and captivating concept album that explores societal ills from the perspective of a Vietnam War veteran.
Though ostensibly a protest album, Gaye lost none of his swagger and groove, which allowed What's Going On? and its singles to be massively successful commercially. Each track is even more soulful and rich than his previous work, with instrumentation entrancing enough to distract the listener from the impassioned lyrics.
What's Going On? and its title track in particular include themes of racial tension, police brutality, and urban poverty, all from the point of view of an extremely vulnerable black veteran. This makes Gaye's lyricism incredibly raw and hard-hitting. It is deeply unfortunate that such issues are still staples in our news cycle, and the continuation of systemic racial problems in the United States makes What's Going On? a painful, captivating, and necessary listen.