by Neena Kumar '25 and Manaal Asif '25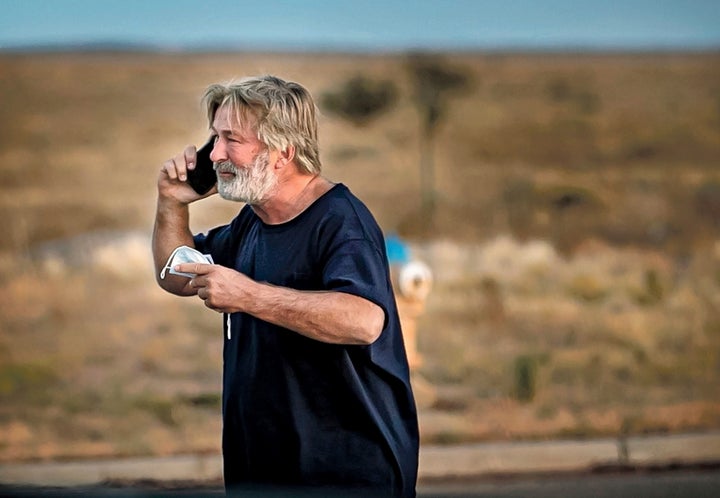 Published Dec. 1st, 2021
On October 21st, tragedy struck on the set of Rust, an upcoming film based in rural Kansas during the Wild West. Actor Alec Baldwin fatally shot Halyna Hutchins, a cinematographer, with a prop gun.
Problems were already mounting for the crew on the day of the incident. Crew members walked off to protest long hours, the low-budget film, and most importantly, their concerns about using a prop gun on set. 
The fatal bullet was not the first misfire during filming. To quote a Rust crew member, "There were no safety meetings. There was no assurance that it wouldn't happen again. All they wanted to do was rush, rush, rush." When it happened, Dave Halls, an assistant on set, unknowingly handed the gun to Baldwin after indicating it was safe to use. The weapon killed Hutchins and wounded Joel Souza, the director.
According to ABC, the script supervisor of Rust, Maime Mitchell, filed a lawsuit against Baldwin on November 17th, claiming "'there was nothing in the script about the gun being discharged by Defendant Baldwin or by any other person." If true, the script would have never called for Baldwin to fire the prop gun in that particular scene. 
This incident is even more alarming because this was not the first time a prop gun has wounded someone during filming. Brandon Lee, Bruce Lee's son, had been killed by a defective blank in a similar gun in 1993.
After hearing about this shooting, Dwyane Johnson stated, "Any movie we [Johnson] do that Seven Bucks does with any studio, the rule is we're not going to use real guns." Johnson banned real guns from being used in his sets to ensure a safer set. 
This incident is more than a wake-up call to the film industry. Safety procedures and regulations need to be followed. No one should have to die at the expense of making a film.