by May Zheng '21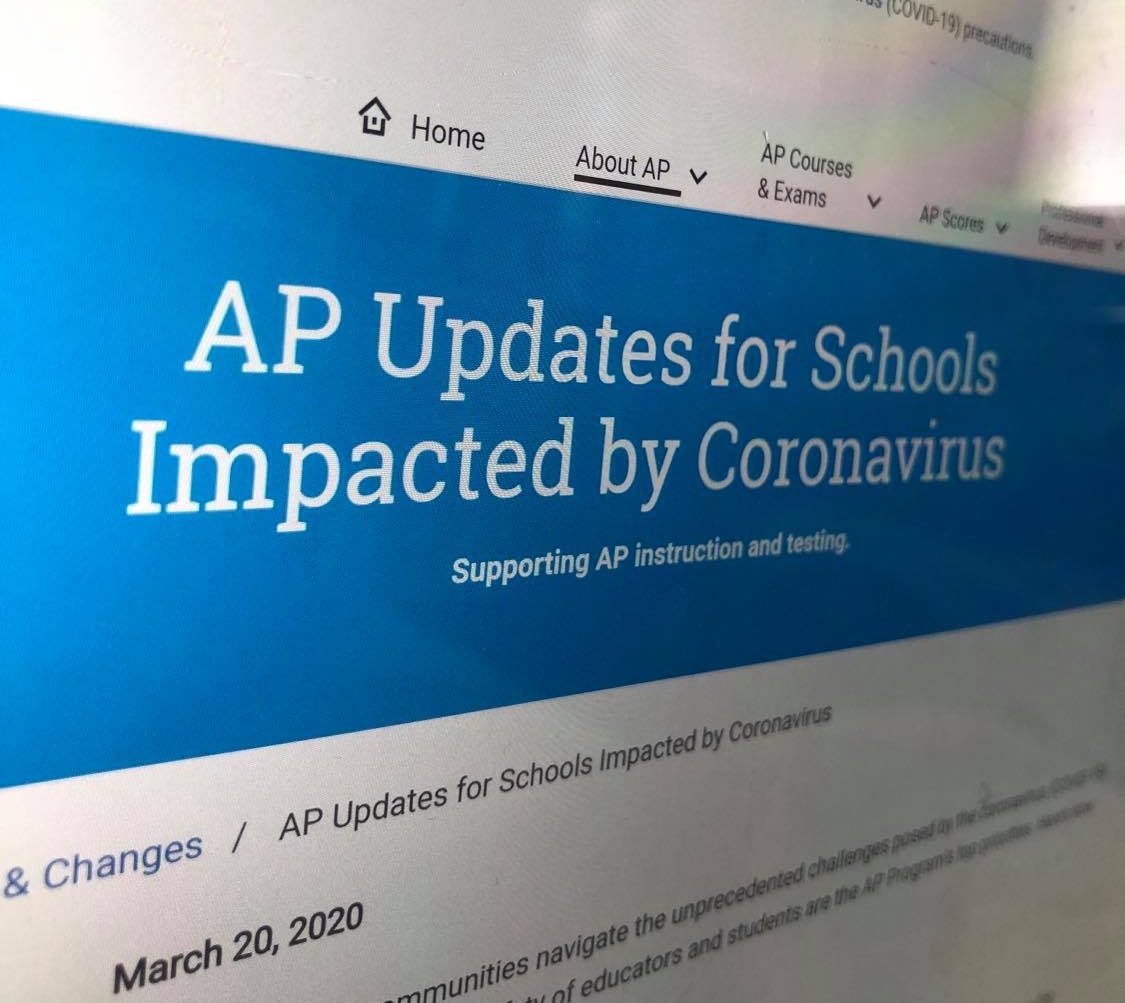 A test-taker's success should be determined solely by their mastery of content.
However, for approximately two million students around the world during the past month, this was not the case. The College Board's decision to administer AP exams online resulted in students struggling to complete and submit their exams in the face of technical failures, disruptive home environments, and confusing time zone discrepancies- without the difficulty of the test itself into consideration. Remote, digital testing also enabled rampant cheating.
Animosity towards these circumstances culminated in a $500 million lawsuit, filed on May 20 in a District Court of California by angered parents (on students' behalf) and FairTest, a nonprofit promoting equity in standardized testing.
The plaintiffs allege that College Board launched incompetent testing software to secure profit from the AP program. Other allegations against the College Board claim that it violates the Americans with Disabilities Act and discriminates against students without technological access.
Additionally, their actions on social media, namely baiting students to cheat under fake accounts, have come under legal scrutiny.
In response, College Board dismissed the plaintiffs' case as nonfactual and blamed students for having outdated technology and not complying with timing notices during the test. They justified online testing with data from a survey they released, which shows that 91% of students were supportive of taking AP tests this year despite the COVID-19 pandemic. They also claimed that they had offered help to students in the form of YouTube review sessions and video demonstrations of online test procedures.
The plaintiffs seek to allow students to email test responses to College Board for grading and hope the $500 million will serve as a punitive reminder that College Board will be held accountable for their actions.
In the fallout, the validity of standardized testing as a practice has come under a sweeping surge of criticism. The age of mandated scores out of 5 and 1600 may be on the decline.