by Amanda Lu '22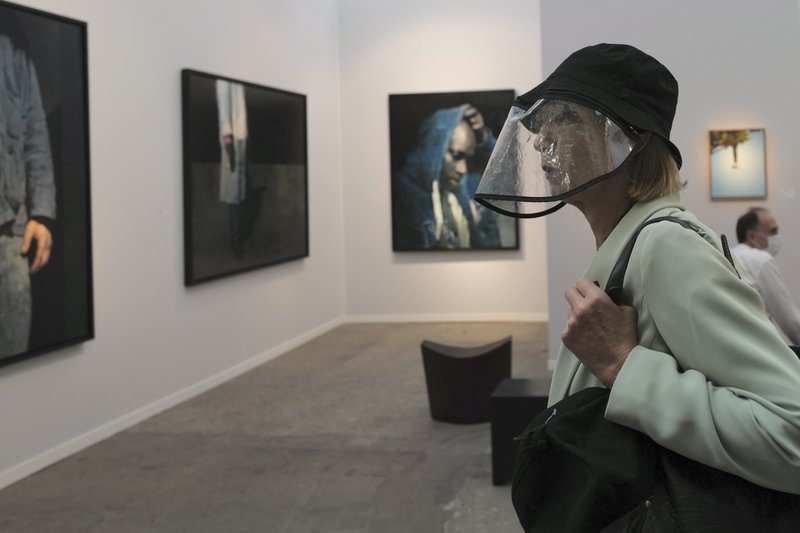 Published Nov. 15th, 2020
It is no understatement to say that the current pandemic has a massive impact in all aspects of living worldwide. Artists, from freelance painters to global superstars, are among the hardest hit.
The art market, ranging from the fine arts to haute couture, traditionally focused on auctions and art fairs to provide financial sustenance for artists. Artists made more money at larger events that involved more people. In fact, international art fair sales represented a whopping 70% of art fair sales overall.
But by the time the Coronavirus pandemic began to shut small businesses down, travel bans and international travel had already been strictly regulated – a direct threat to the art market's main business model.
As expected, the art economy has experienced various downturns and challenges since the onset of this pandemic. The Art Market 2020 report showcased the immense impact of COVID-19 on the market, with a 5% drop in global sales and a 27% drop in VIP attendances to Art Fair opening events. Though the numbers may seem benign at first glance, the market actually experienced about a drop of about $12.18 billion this year.
Likewise, the music industry also faced a significant blow; there was a sharp decline in sales for in-person events. Coachella, one of the most anticipated music festivals in America, was cancelled. Many worldwide tours were either postponed or also cancelled. An estimated amount of $9 billion is expected to be lost this year in the music industry.
However, while there are hardships and hindrances, difficult times also call for innovation.
Fashion runways and art exhibitions are being held online, while live-streamed virtual concerts have been largely successful. For the time being, new ideas and methods only seem to be growing more and more prominent within the art industry worldwide. After all, with tough times come tough responses and toughened people.