by Amanda Lu '22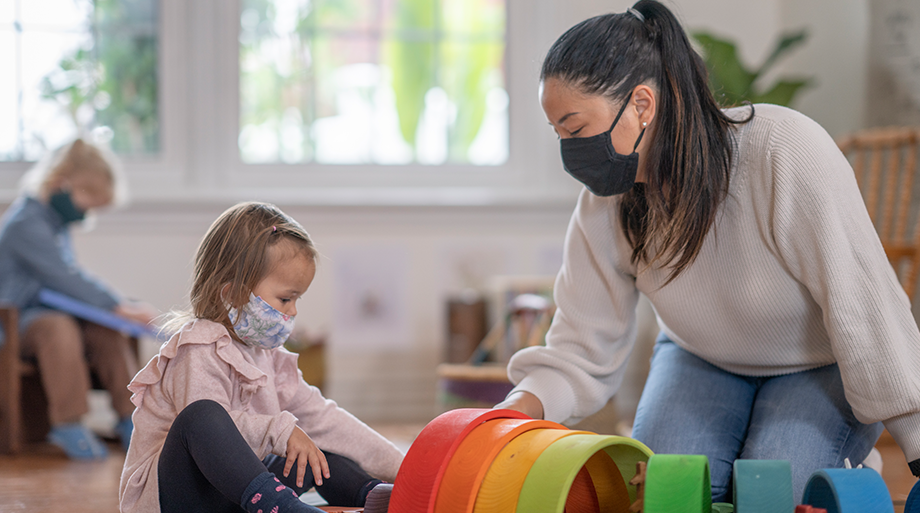 Published Dec. 13th, 2021
From the start, Covid-19 has impacted all corners of our lives in one way or another. Among the many industries that found themselves in an inconvenience, the service industry is especially struggling during this time. For example, the National Restaurant Association reported that over 90,000 establishments closed permanently, and the 2021 box office is still down 81% compared to pre-pandemic times.
Knowing this, it is no surprise to learn that child-care centers across the country are in a crisis. Even during pre-pandemic times, child-care centers were understaffed and did not cover for everyone who needed it. According to the ECPP (Eligible Career Pathway Program), half of U.S. families reported hardships in finding childcare.
The issue only grew more prominent after the Covid-19 outbreak, with over two-thirds of day-cares closing as of spring 2020 (source: NPR). In 2020, a national poll found that 63 percent of families report having a hard time finding the child care they need to continue working in this environment, including 33 percent who claim to find it extremely difficult (source: Bipartisan Policy Center).
While on the surface the cause of the issue seems straightforward, several factors play into the matter.
Employees are underpaid and working conditions are not ideal as many are hesitant to work with unvaccinated children during this period. On the other hand, child-care is growing increasingly expensive. Along with inconvenient hours and inadequate staffing, it is difficult for parents to find a reliable and safe place for their children.
Not only does this issue affect the industry itself, but sheds light on its link to other economic problems.
As parents are not able to find dependable daycare centers, many find taking care of their children is interfering with work life– which consequently, leads to issues with jobs and the economy overall. Mothers, who are commonly the most impacted by these matters, have reportedly said "tired of seeing colleagues quit because they can't find childcare."
Women's declining participation in workforces cost the U.S. economy $650 billion annually.
Businesses in America lose an estimated amount of $12.7 billion annually due to employees' challenges with child-care.
As of possible resolutions for this, Congress passed a coronavirus relief bill in December, which included $10 billion for childcare. Solutions have been proposed, but the outcomes are yet to be seen.