by Shreya Ambati '21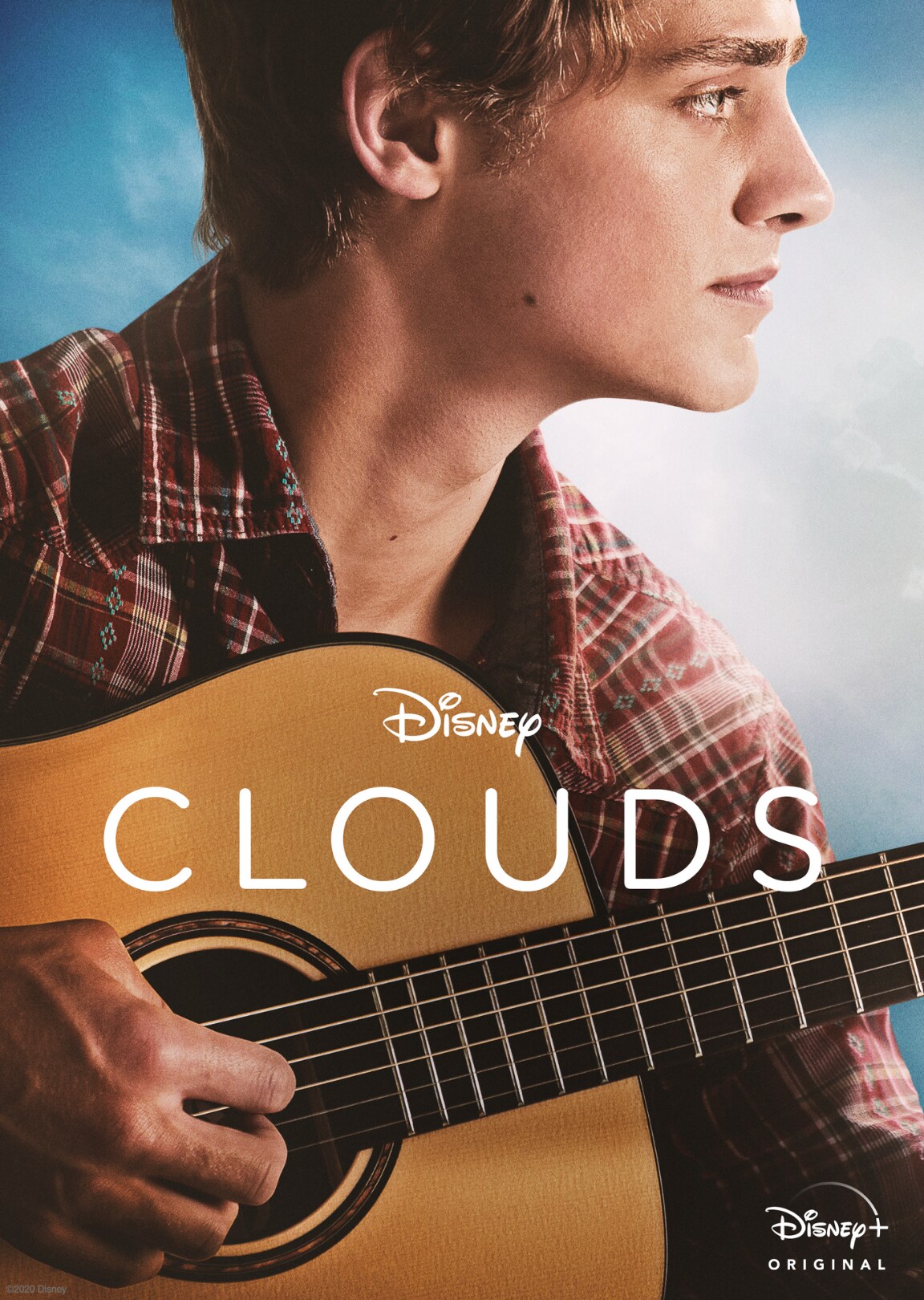 Published Nov. 27th, 2020
One of the newest releases on Disney+, Clouds is the true story of 17 year-old musician Zach Sobiech (Fin Argus) and his struggle with cancer. Zach has a passion for singing and songwriting, and uses music as a creative outlet as he works through chemotherapy. However, a few weeks into his senior year of high school, Zach learns that his cancer has now spread, rendering him terminal with only a few months left to live. As Zach's situation becomes progressively worse, he is forced to reflect on himself and how he would like to spend his remaining time. With the support of his family and loved ones, he is able to live out the rest of his life through music. 
He and his best friend Sammy (Sabrina Carpenter) form a duo called "A Firm Handshake" and together, they release their own album. Their song "Clouds" takes off, earning Zach popularity and recognition. Through the success of "Clouds," Zach is able to establish The Zach Sobiech Osteosarcoma Fund, spreading awareness and raising money for other children suffering from the same cancer. His success also results in him being able to perform in front of a live crowd, just as he had always dreamed. 
While there are some negative reviews due to beliefs that Zach Sobiech's life was not accurately portrayed in some portions of the film, the movie has received mostly positive reviews due to the messages it shares. 
The movie centers around the sensitive topic of cancer, specifically osteosarcoma in children. However, it takes on a more inspirational tone by highlighting Zach's passion and how he lived his last months to the fullest. The message of the film is based on the idea of following your dreams and living as though every day is your last. This is a recurring theme in the movie due to the fact that Zach struggled with not having enough time to do what he wanted. 
Zach starts the movie by addressing the audience and telling them that teenagers often believe they are invincible and they feel as though there is always more time to pursue their dreams. Through Zach's inspiring story, the audience is encouraged to reflect upon themselves and think about how they can seize the day and accomplish their goals. Clouds highlights the importance of dreams and how they can be achieved even in the face of hardships, and paid tribute to an amazing musical inspiration.