by Shabbir Ali '24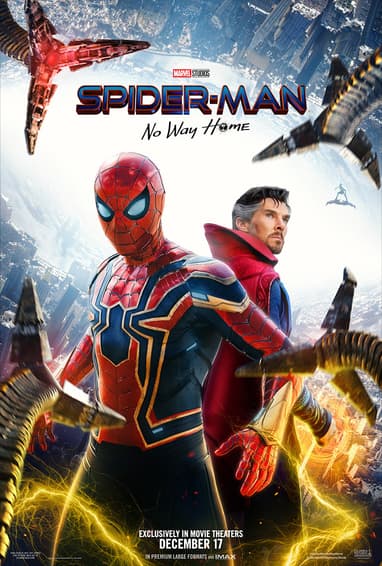 Published Feb. 4th, 2022
On December 17, 2021 the long anticipated movie Spider-Man: No Way Home was released in theaters, almost two and a half years after its prequel. Expectations were very high because of the previous movie. Does it live up to the hype?
The movie begins right where the preceding film left off, so watching Spider-Man: Far From Home prior to watching this one definitely helps in understanding the plot.
No Way Home opens with an extremely nostalgic action scene featuring one of the most infamous villains in Marvel Universe history. From there, the plot is extremely interesting and not too hard to follow. Characters and events pose a lot of questions that almost make the storyline confusing, but they also create suspense as the viewer grows anxious to learn more.
Interspersed among the interesting and eye-catching action scenes are an abundance of really emotional scenes as well, creating a refreshing balance between action, emotions, and even comedy. However, one particularly heart-wrenching scene was expected. MHS students claim that it was predictable because of similar plot twists in previous Spider-Man movies.
The film still incorporates surprises though. By incorporating nostalgic aspects from older movies, No Way Home taps into the franchise's years worth of plot development and emotional connections with fans to create new elements no one was expecting at all. Therefore, while it is not required to be caught up on all of the Spider-Man movies, it certainly helps. Still, the new movie alone is interesting enough without context.
At the end of superhero movies like this one, a big fight scene usually resolves the conflict. No Way Home is far from usual, though; loose plot lines still need resolution even after a dramatic action scene. The conflict from Far From Home carries over and opens up a variety of possible endings, sparking some argument.
Lucas Clark '24 claims that there could have been an alternate ending to make the conclusion a little happier. On the other hand, Tammar Reza claims that the ending "leaves a lot for the future." Although the ending may not have been the sunniest, it may have been necessary to allow producers to plan for future Spider-Man movies.