by Michelle Sun '24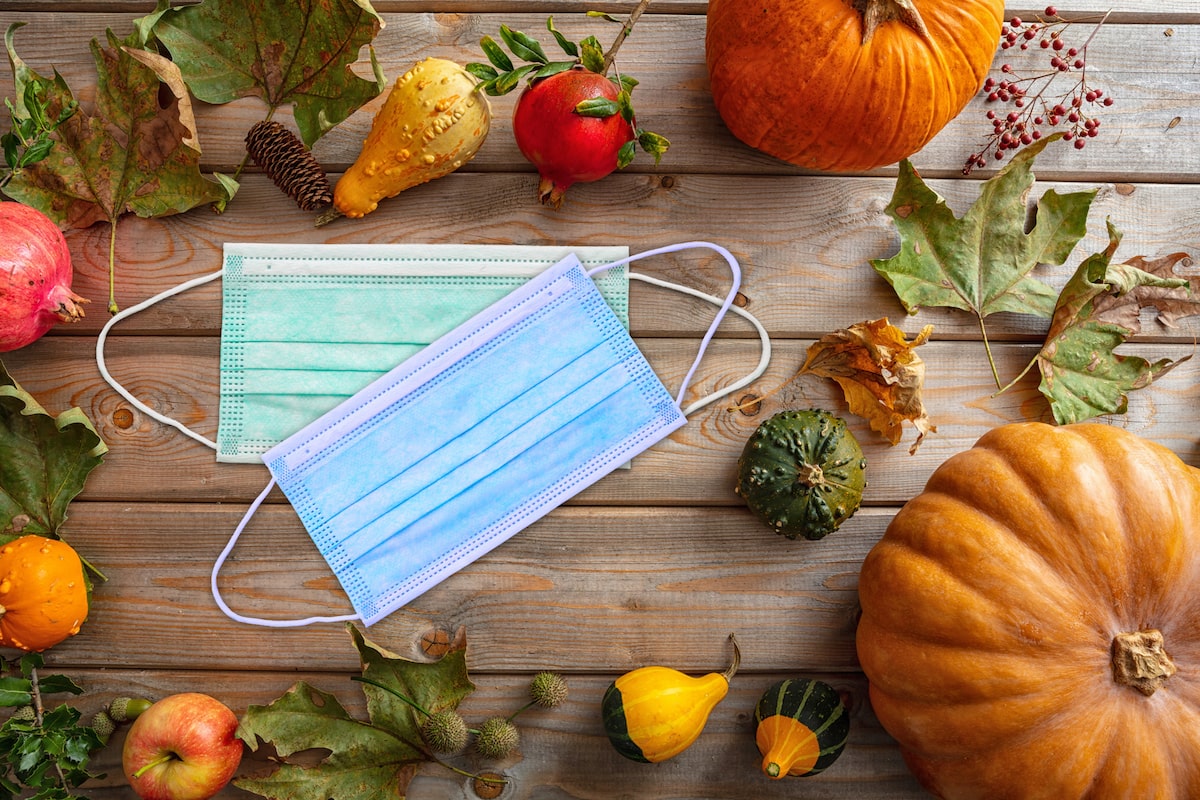 Published Dec. 22nd, 2020
It is clear that COVID-19 has had a huge effect on traditions in the holiday season, particularly with this year's Thanksgiving celebrations. As the cases surged globally, the question arose with how families could celebrate this year with the current state of the pandemic.
Canadian Thanksgiving, which took place around six weeks before American Thanksgiving, had a significant impact on the COVID-19 cases. According to Healthline, Canada's climate is a contributing factor to the spread of the virus. Outdoor gatherings were not desirable due to the cold weather, leaving families with the only option of indoor gatherings that in turn carried a much higher rate of transmission. Health experts hoped that the effect of Canada's Thanksgiving would warn the Americans to be cautious about their celebrations.
However, unfortunately for the United States, that was not the case. The post-Thanksgiving effect influenced many Americans. Dr. Robert Redfield, who is the director of the Centers for Disease Control and Prevention (CDC), stated, "probably for the next 60 to 90 days we're going to have more deaths per day than we had at 9/11 or we had at Pearl Harbor."
There are also current discussions of a shortage of medical staff to assist during this domestic post-holiday crisis and of the effect it has on the medical workers. Dr. Mauricio Heilbron, a surgeon in California, called the situation an "avalanche of death" and expressed his exhaustion and fear of the rise in cases.
This year, Thanksgiving, which is traditionally a celebration of gratitude, has become a point of anxiety for many families. The digital communications app Zoom lifted their forty-minute time limit that is usually applied to free meetings in order to accommodate those wishing to celebrate the holiday digitally.
Fortunately, however, Thanksgiving festivities were also celebrated in other ways to prevent the spread of the virus. Many families decided to enjoy their meals virtually or exchanged recipes to indulge in together. Some families also chose to have traditional Thanksgiving gatherings but with less people and with safety precautions in place. With both the advancements in technology and the plethora of media companies giving ideas for how to celebrate during these times, the true meaning of Thanksgiving can stay the same.
As more holidays approach with the new year, along with a vaccine, the future of the effect this pandemic has on traditional culture is still uncertain. However, despite the state of the world, Thanksgiving is a holiday that will remain pure and, as Michael Schaffer of Washingtonian puts it, about "companionship, in a wonderfully diverse variety of ways."